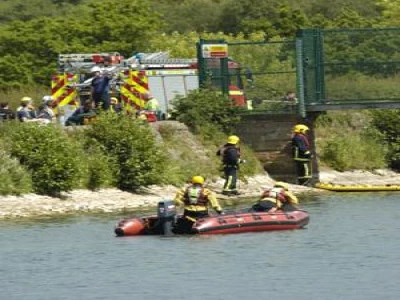 While Dad's minds tend to turn to BBQs when the summer sun starts to shine, most children's attention is drawn to water! This can be a paddling pool in the garden or, if you are lucky, a visit to the outdoor swimming pool. If the latter is not available then open water can prove an irresistible attraction to children and even some adults. Unlike the first two options, however, open water often has hidden dangers, ranging from strong underwater currents and entangling weeds to unexpected cold temperatures that can effect stamina and strength.
So some safety tips when cooling off in open water are:
Always ensure there is an adult supervising children swimming at the beach, lake or
other bodies of natural water.
Never let children swim in disused quarries, canals of ponds
Do not swim near motor boats, jet skis of other power vehicles
Take safety advice and heed notices that warn of danger
Be aware of the location of any lifesaving equipment that has been provided
Never jump or dive into water unless you are absolutely certain at least five feet in
depth
Its often easy to get into the water, but before doing so, you should carefully consider how you are going to get out!
Have a safe summer.