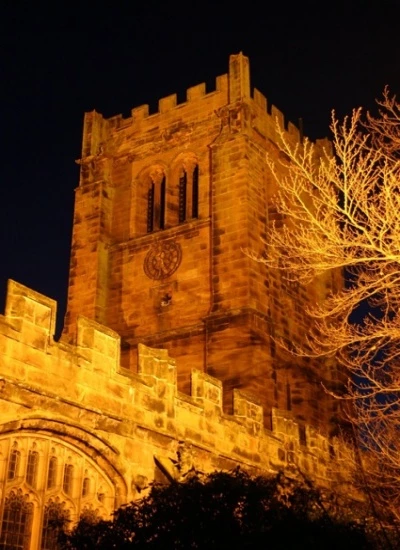 An enthusiastic audience enjoyed this month's Organ Recital in St Andrew's Church on Friday 20th September, when Director of Music, Michael Reynolds presented a programme which provided music to please all tastes.
Starting with J.S.Bach's "Toccata in D minor", he followed with the lesser known works, "Elegy" by George Thalben-Ball, and "Trumpet Minuet" by Alfred Hollins.
The use of film on a large screen enabled the audience to experience the intricacies of Michael's finger and foot movements during Leon Boellmann's fascinating four movements of "Suite Gothique"
He delighted the audience with the popular "Dance of the Sugar Plum Fairy", and "Waltz of the Flowers" by Tchaikovsky, and Elgar's "Nimrod".
Michael's talent for improvisation was shown in his own interpretations "Gently Ploughing" , "Teddy's Bear Picnic" and "Name that Tune"
As a fitting finale to a very enjoyable concert, we appropriately had the magnificent rendition of William Walton's "Crown Imperial"