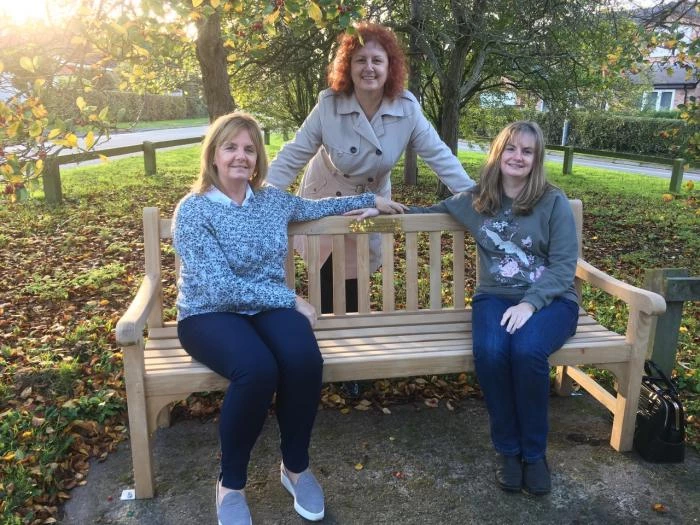 The bench has been donated by Jeanette Wright, Viv Oulton and Cheryl Latham to commemorate the lives of their parents, John and Beryl Wright.

The Wright family moved to Oscroft in 1938 when John was 2 years old. In 1963 John married Beryl Edwards and they spent the early years of their married life living with John's parents at Greenbank until moving to Shay Lane where they lived until their deaths in 2014 and 2017. John and Beryl loved the village and were popular and well known.

The bench is already a favourite meeting place for local youngsters including John and Beryl's granddaughters, as
well as cyclists and others who wish to take in the peace and beauty of the village.