The Parish Council is delighted to be able to report some progress in their attempts to improve the traffic situation through Oscroft. A large number of concerned residents attended the August Parish Council meeting to ensure that their concerns were fully appreciated by Councillors. On 8th September, Councillors Lush, Shaw-Pollard and Pochin along with the Clerk met residents and were joined by Mr Dave Reeves of CW&C Highways Department. Mr Reeves is responsible for community speed management policies.
Following a number of studies it has been agreed that, as speeds do exceed the criteria needed by CW&C to consider changes, some improvements can be made. These however would have to be co-funded with the Parish Council, and the Parish Council has agreed to this.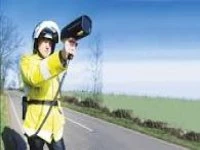 It is interesting to note that the average speeds measured in two surveys was 36 mph and 34.3 mph eastbound on Shay Lane and 37 mph and 37.4 mph travelling westwards along Willington Road.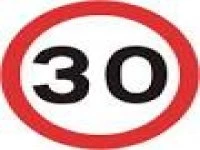 It was agreed that the 30 MPH sign can be moved to the Tarvin side of the small bridge on Cross Lanes. Though the bridge itself does act to reduce speed for many motorists, it is hoped that this earlier reminder of an approaching speed restriction will ensure that safer speeds will be maintained throughout the built-up area. A further assessment by Highways will be needed to decide on the most appropriate changes on Shay Lane and Willington Road.
Before changes to a speed limit area can be done there are specific legal changes to be made. It was agreed that the various changes would be done together to reduce the legal costs involved. It is unlikely that any changes will be made before May 2015, but at least the process to make Oscroft a safer place to live is progressing well.