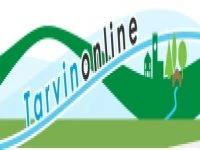 About 7 days ago we were sent an email with very large attachments. This jammed up the website , as it has done once before and occurs when the website tries to decode a very large attachment to store it in its own format.
Today, with modern phones, cameras and complex articles with embedded photos we can easily receive an email with over 20MB of attachments. Unfortunately this can constipate the system but we are not aware for some days and only then, if we have received nothing do we suspect we have a problem.
The embarrassing bit is that the sender feels miffed because we have not replied with a thank-you nor used their article. If you have been one of these over the last week then our apologies!
What's the solution?

If you have the software then reduce photos from their original size of typically 6 MB or even 12MB down to about 0.5MB. This keeps virtually all the information and still will produce a good photo online.
If that is not possible then send them to one of the editors at mandasheppard@btinternet.com and we will manage them ok.
Always love to hear from our contributors.
Ed.