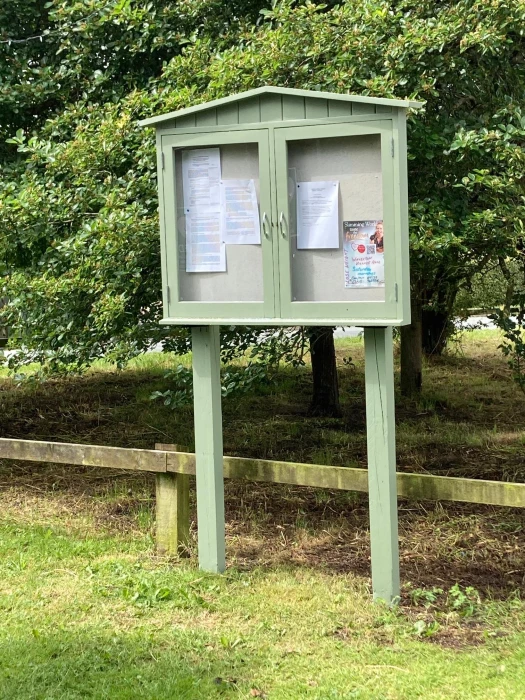 The noticeboard in Oscroft has been completely refurbished at a total cost of £50 for materials. The main work on the board was undertaken by Mr John Bloomfield of Tarvin who also took down and returned the noticeboard.
The posts were rubbed down by Parish Councillor Peter Ryan and then painted by Mrs Shirley Ryan.
The Parish Council is most grateful for the efforts of these volunteers and we hope that the residents of Oscroft appreciate them too. "