We had a great response to our recent article from the History Group scrapbooks for 1984, in particular regarding the Park Close float for that year's carnival, and who appeared in the photograph from the Chester Chronicle
This picture shows their float based on the Olympics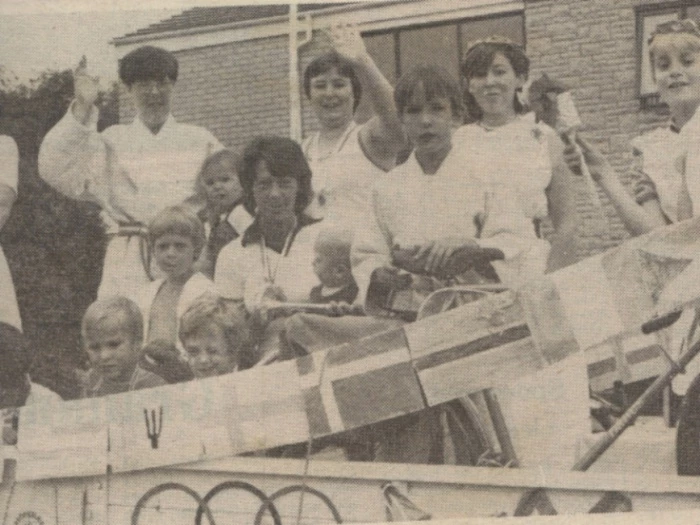 The Full Line up is:
Doreen de Cani, Lyn Ball, Lorna Stott, Jackie Hughes(adults)
Emma Kelly, Michelle Hayes, Richard de Cani, Mark and Paul Hughes, Nathan, Jared, Caroline Ball, Chris Stott and friend Paul Greenwood from Crossfields.
The lorry, borrowed from work was driven by Rod de Cani. The rest of the residents were up at the rec helping with the preparations.
Where are they now?
The Ball family are now in America, Michelle Hayes in Australia, Richard de Cani is the current Director of Strategy for Transport for London, and the rest of the adults are still resident in Park Close!
Chris de Cani was there in spirit as he was "probably up the rec helping to set up the carnival, which began on the Friday evening and involved a gang of them sleeping onsite!"
Ed:"Many thanks for all the Facebook messages and in particular Doreen, Lorna and Chris for identifying everyone"