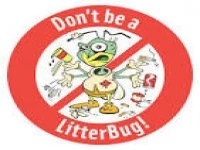 A local resident who has been picking litter around the parish recently had an article published which attracted a lot of attention.
The Parish Council meeting held last week noted that most of the comments have been positive but there have been some saying that litter-picking is not an essential activity and should not be taking place at the present time.
The Parish Council considers that if a resident wishes to pick litter as part of their daily walk and can do so safely then they should do so.
However, no resident should pick litter on the main roads (A51 and A54), because although these tend to be the worst affected they are dangerous to pick and must be left to Cheshire West and Chester Council.
Members of the public are asked to report all fly tipping to Cheshire West and Chester Council who will arrange to move it.
Assuming Covid-19-related restrictions have been lifted, there will be a Community Clean-up day on 19th September 2020, when it is hoped there will be a good turn-out of local
residents taking part.