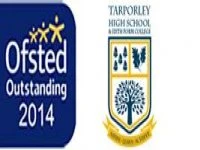 Tarvin parents are concerned that some children moving to secondary school may not secure a place at Tarporley High School despite it being their first choice.
Although this has not happened yet, the PC is concerned that it may happen.
A group of Parish Councillors will meet representatives of the school to better understand the situation and see what could be done to reduce the risk.
The transport chapter of the draft Neighbourhood Plan has been changed to reflect this issue, because if Tarvin children cannot get into Tarporley High School they are likely to go to a school in Chester, which will lead to increased traffic on the already congested A51 between the Tarvin roundabout and the A55