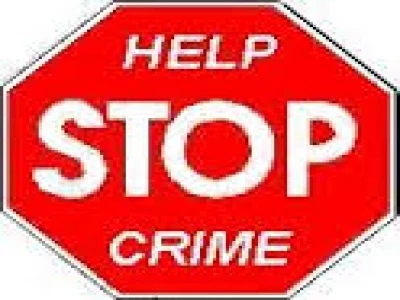 On Monday 27th January, a couple of vehicles were broken into in the Hillfield area of Frodsham. A house was also burgled in the same area. One of the vehicles was left unlocked. Any potential thief will always look for an easy target! Have a look at your own property and car and see if it looks easier to break into than your neighbours, or consider if there are valuable items on display. If so, then please move things from display and improve your security.
Two other burglaries were reported on Monday both were committed whilst the occupants were out during the day. One was in Tarvin and the other in Great Barrow. On Thursday, another daytime burglary was committed in School Lane, Mickle Trafford. The offender was disturbed by the occupant returning home. The offender was a lone male, probably in his 20's.
On Thursday night / Friday morning, two cars in Helsby and Frodsham had the catalytic converters cut from their exhaust pipes whilst they were parked and unattended. This kind of offence has decreased since the government introduced new regulations at scrap metal dealers last year. Enquiries are continuing.
On Sunday 26th, a resident in Kelsall reviewed their home cctv system and identified that there had been prowlers looking up their drive the night before. Home cctv systems are relatively cheap and very easy to install and use. The external cameras often act as a useful deterrent to potential offenders. Such systems are often useful to police investigating nearby incidents.
On Monday, a resident in Eaton reported that items had been stolen from their car. The car had been left unlocked! Just noticing that a vehicle is unlocked, with valuables inside, may be enough to persuade someone to steal the items, even if they had no intention of committing a crime when they went out. Always lock your vehicle and never leave valuables on display.
On Friday 31st, police took a report that offenders had smashed a hole through the brick wall of a garage in Rushton, Tarporley, and stole a quad bike. Because many quad bikes are not registered for use on the roads, identifying them can be difficult. This makes them a popular target for thieves. If you own a quad bike, or off-road scrambler motorbike, please make sure that it is properly secured, even when locked in a garage. If possible, also consider additional ways of immobilising it in addition to locks.
There have been reports this week about phone calls to residents, with the caller saying that there is a problem with the householders' computer and trying to gain remote access to the computer or requesting a fee to"fix" the problem. Such calls are always scams! Always use up to date anti-virus software and if you do have a computer problem, consult a trusted computer engineer.
If you have any information which may assist police with any of these incidents, please call us on 101.
Regards
Inspector Keith Curbishley