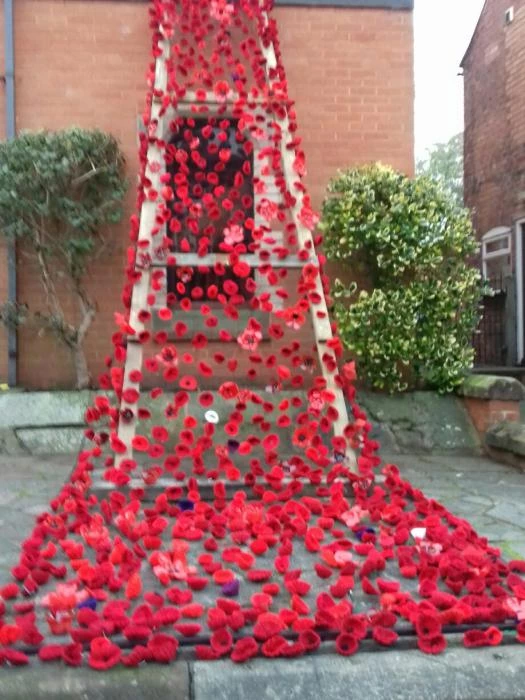 Tarvin Methodist Church's Poppy Cascade was assembled over the last week and was hung in position on Tuesday, 6th November, for all to see as part of the week of remembrance to mark 100 years since the end of WW1.
Our grateful thanks go to everyone who has made a poppy to be part of this tribute. It has been a great community effort bringing together many skills and talents from across our village.
We hope that you will stop and pause a while to see all the diverse methods that have been used and to join in with remembering the reason behind it. There are many events this week to mark this anniversary so we look forward to seeing you there.