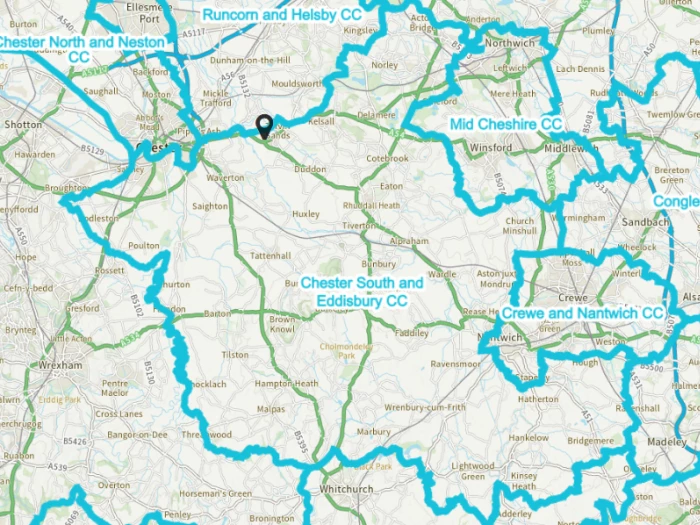 You may have seen an advert in the newspaper for the Boundary Commission for England, saying that the Commission's latest proposals for revised Parliamentary constituency boundaries have just been published.
Constituency boundaries in England are changing in order to rebalance the number of electors each MP represents. The new boundaries have been drawn so as to equalize, so far as possible, the size of each constituency, as well as adjusting the total number of MPs in the House of Commons. This has been a long process and there have already been two opportunities for members of the public to comment and make representations about the proposals -- some of which comments have now been taken on board in producing the final proposals.
Tarvin was previously part of the Eddisbury constituency, which also included Kelsall, Winsford, Malpas, Audlem and Tarporley, and had an electorate at the last election of approximately 73,670.
The proposed new boundaries exclude Winsford, but do include some of the Chester suburbs, including Handbridge Park, Lache, Christleton and Huntingdon, with an electorate of approximately 71,975. The new constituency will be called Chester South and Eddisbury
There is a final opportunity to make comments, the deadline for which is 5 December.
To comment and to see the details of the proposals, go to here
Ed: Click in Map to enlarge it.