Hi
During half term I was down in Devon and we saw about 4 Swallows flying over the river Dart. So I wondered are they here yet? Dad and I decided to go on a quest to see if we could find any Swallows around Tarvin.
As this happened to involve a trip to a café with the promise of cake I agreed.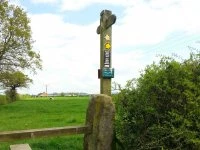 We walked over the fields to Barrow on a beautiful sunny but breezy Sunday. If you haven't been walking across the fields recently they are at their best. Beautiful lush grass, dry underfoot and not very overgrown.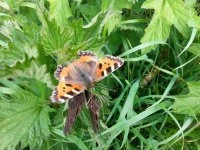 On the way we saw lots of butterflies (Peacock, Tortoiseshell, Cabbage White, Small White, Small Blue,Speckled Wood and Orange Tip) but no Swallows. The lambs were really cute and we managed to avoid a couple of fields that were populated by cows! But no Swallows. However, on the return home about quarter of a mile from Tarvin we spotted a single Swallow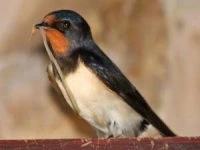 .
Summer is on its way!
Toodly pip
Roselle