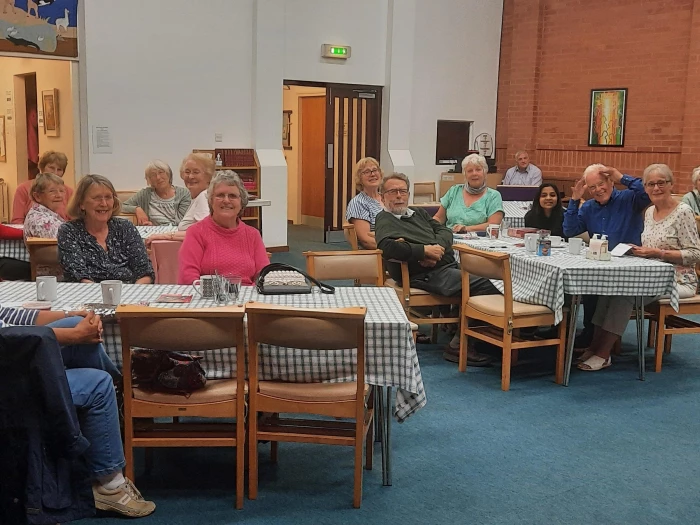 On Thursday Tarvin Methodist Church and St Andrews got together to hold a quiz and puddings evening for Christian Aid.
A fun time was had by all, lots of laughter and deep and meaning full discussions during the quiz! The puddings both hot and cold were delicious.
Thank you to everyone who came along and for your generosity to Christian Aid.
Ed. You will need to click on the photograph if you want to everyone at the event.