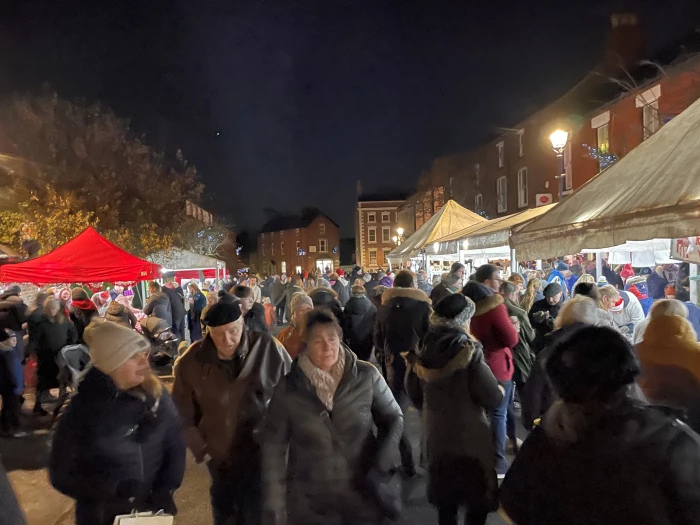 The raffle prizes at this year's Christmas Festival and Market were amazing with many local businesses supporting the Christmas Market by donating prizes.
One family is going to learn how to ski thanks to the Oval Ski Club at Bebbington, another two families will be able to enjoy great experiences at Blue Planet Aquarium and Knowsley Safari Park.
Other gifts from Tarvin Post Office, the Wing Hing Restaurant, Littlers the Chemist helped us put together two nice prizes and someoneis going to enjoy spending a great voucher atOkells Nursery.
Other lucky winners are going to enjoy a meal at The Cornichon, The George and Dragon and King Louis. One lucky person has a wonderful pink rose dedicated to the British Heart Foundation from our local rose grower; C & K Jones Roses, Weetwood Distillery, and Indie Hops provided some early Christmas cheer.
Someone is going to enjoy a great haircut from Tarvin's very own barber Andy at YoLO and last but not least four handsome wine glasses were donated by a well-wisher and will doubtless be put to good use this Christmas.
All of this raised £100 for the local Food Bank and £100 towards the cost of running next year's Christmas market. Thank you to all of you who bought a ticket if you didn't win this year, try again next time!