By Editor Tarvin online - 10th November 2013 8:13am
Handlebar or pencil? Freestyle or fu Manchu?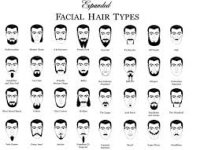 These are the stylistic quandaries that men are facing in November and the moustache becomes a symbol of men's health issues for the Movember charity project.
This all started ten years ago in a Melbourne pub, when two young men were chatting about fashion trends over a beer, decided the moustache deserved a comeback and persuaded 30 friends to grow a 'Mo' for charity — for ten dollars a go.Every guy wants to know what it's like to grow a moustache. It's a fun thing to do with your friends and it sparks conversations with complete strangers too. It's all about guys coming together, but for a serious reason.
That first November in 2003 they raised nothing, but they persevered and ended up raising the equivalent of £32,000 for the Prostate Cancer Foundation of Australia the following year.
Now operating in 21 countries, Movember — as it became known — generated £27m in the UK last year and more than £92m around the globe.
Since that first pub rendezvous a total of £300m has been raised for research into prostate and testicular cancer.
Prostate cancer is now the most common cancer in men in the UK (apart from non-melanoma skin cancer). Prostate Cancer UK receives £15m from Movember and puts half of that into research and the other half into community support services.
In that time, hundreds of thousands of men have tried cultivating a moustache and started talking about diseases that they are often too embarrassed to discuss or too quick to ignore.This is no small feat since men are generally reluctant to go to their GP and have been known to boast about how long it has been since they last saw a doctor. (Ring true?)
We have received an email from Roger Hones saying that the has set up a team — Gunners.
For more information or to join the "Gunners", and to donate, you will need to go on the Movember website
Please send us your pictures to create a "Movember" Gallery to editor@tarvinonline.org or send them via our Facebook Page
popular recent storiesAlso in the news