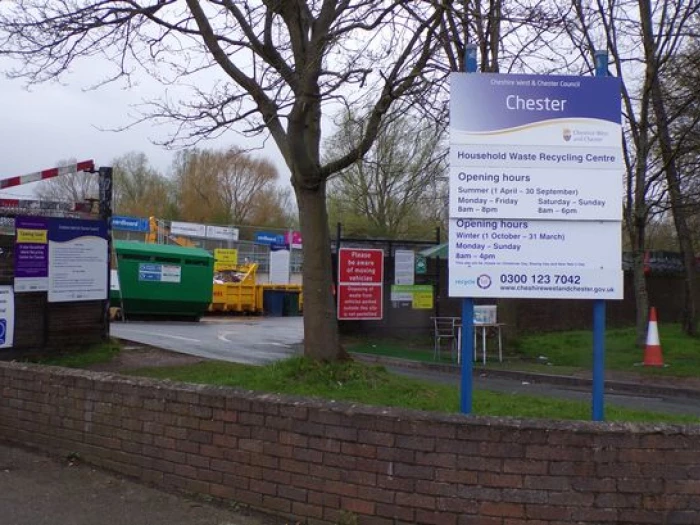 Recycling centre update
Thursday 11 March 2021
All HWRCs (Household Waste Recycling Centres are open to the public for essential journeys only. However, we are currently experiencing many visitors at the recycling centres.
The current winter opening times are due to change to summer opening times from 1 April; however, due to the increased number of visitors using the Winsford, Northwich, Ellesmere Port and Chester recycling centres we are extending the opening hours of those sites by 2 hours at the end of the scheduled opening days.
From Friday 12 March:
Winsford, Chester and Ellesmere Port recycling centres are open 7 days a week from 8am to 6pm.
Northwich site will be open five days a week from 8am – 5pm
Neston Frodsham and Tattenhall sites will continue to close promptly at 4pm.
Secondary site opening times are shown below:

Due to the volume of cars queuing to use the sites, you may be turned away before the closing time to allow those already on the sites to dispose of their waste safely before the site closes. Road signs have been placed outside Northwich, Chester, Winsford and Ellesmere Port recycling centres to show waiting points of 30 mins and one hour to access the site.
From 1 April 2021
All HWRC's will open on their usual opening days and times.
Recycling centres
Ed: Please note, Council staff may challenge residents who attend recycling centres very frequently. Nominally residents are allowed 25 visits per year as a maximum and according to Tattenhall Online, one new resident of Tattenhall was challenged for making too many frequent visits after moving in to their new home