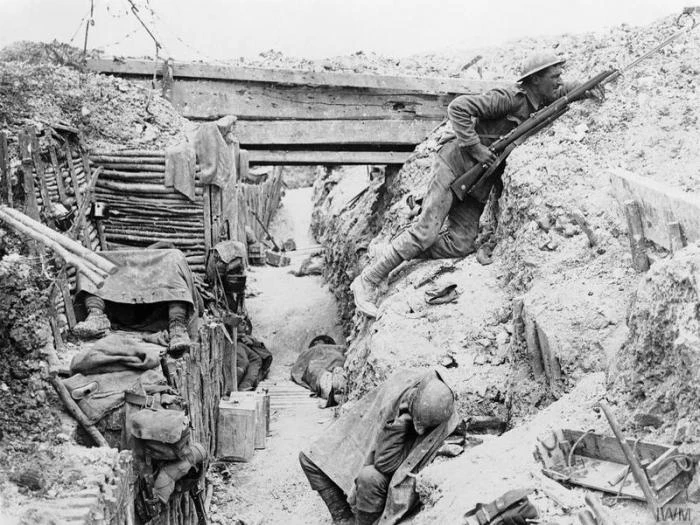 Arthur Bunnell was born in 1886, the son of William and Harriet who lived in Tarporley Road and the grandson of Edward and Jane who lived at an address listed as 46 Tarvin Village.
Soon after the outbreak of war, Arthur joined the 1st Battalion of the Royal Welsh Fusiliers, rising to the rank of Lance Corporal. He was killed in action on Sunday 16th May 1916 at the Battle of Festubert. This battle was the second phase of the failed attack on Aubers Ridge which had cost 11,000 British casualties for no material gain. Arthur was killed in heavy machine gun fire as the Fusiliers attacked across Duke's Road towards the German communication trench.
He is remembered with Honour at Le Touret Memorial, Pas de Calais which commemorates 13,479 British soldiers who fell between October 1914 to 24th September 1915 and who have no known grave. Almost all the men remembered at Le Touret were killed in a section of the front line between Estaires and Grenay. This section was the scene of some of the heaviest fighting of the first year of the war.
Arthur Didsbury
Arthur was born in Tarvin in 1873 but in adult life he moved to Leftwich. In the 1911 Census we find him married with one child, a boy who was named after him. At that time he was living at 117 London Road, Leftwich and working in the chemical industry but prior to that he had been a time served soldier. In 1894 he signed on with the Cheshire Regiment for 12 years (7 in the colours and 5 in the reserves). At the outbreak of war, although he was no longer a young man, he answered the call and returned to his regiment. He was posted to Gibraltar which was used for convoy collection and anti-submarine operations. Upon returning to England he fell ill and was given sick leave but his condition worsened and he died from pneumonia on April 17th 1917 before he could return to his regiment.
Arthur is remembered with honour at Davenham (St Wilfrid) Churchyard where his grave is cared for by the Commonwealth War Graves Commission.
Frank Dodd's family lived in Oscroft. His father, John was an agricultural labourer and Frank worked in the building trade as a bricklayer's labourer. Soon after war broke out, he joined the 11th Battalion of the Cheshire Regiment which was raised in Chester on September 17th 1914 as part of Kitchener's Third New Army. They trained at Codford St Mary in Wiltshire and spent the winter billeted in Bournemouth. In May 1915 they moved to Aldershot for final training and were sent to France on September 26th.
Their first action was in defence of the German Attack on Vimy Ridge in May 1916. They then moved to the Somme where Frank died fighting for Monquet Farm at Authuille , which was part of the Battle of Pozieres.
He is remembered with Honour at Blighty Valley Cemetery, Authuille Wood, Somme.
Blighty Valley was the name given by the army to he valley running through Authuille Wood. The cemetery was begun in July 1916 at the beginning of the Battle of the Somme and contains 1027 burials and commemorations of which 536 are unidentified.