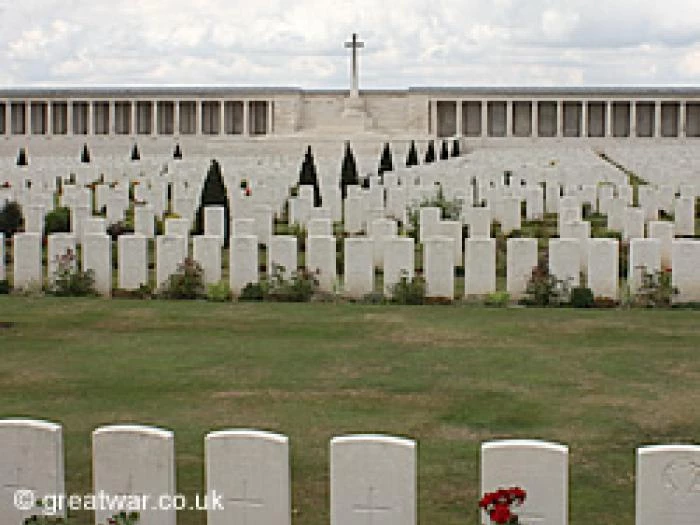 Alfred was born in Ashley but he and his family were residents in Tarvin when he joined the South Lancashires in 1914 at just 18 years of age. He served until March 22nd 1918 when he was killed in action.
Alfred probably died in the Battle of St Quentin on the Somme at Morchiers where much of the land fought over was just the wilderness left by the first Battle of the Somme in 1916.
The German Spring Offensive began on the morning of March 21st 1918 when Germany launched the largest artillery bombardment of the war, swiftly followed by rapidly advancing shock troops. Over 3.5 million shells were launched against British lines over a 40 mile Front covering 150 square miles. The British held for as long as they could but faced with overwhelming numbers and broken communications, their retreat was fractured. Reinforcements were rushed in but, during the afternoon, they also came under attack from heavy fire. On the following day, with the battle still raging, Alfred would have been among the further reinforcements sent in as part of a second relief force.
The courage and self-sacrifice shown by Alfred was typical of the young men who fought so bravely and suffered so much in the conflict. This extract which is from a letter sent by one of his comrades before he knew Alfred was dead, reveals Alfred's valour in battle.
'Ellwood was wounded on March 22nd. I and others tried to persuade him to go to a Dressing Station but he would not. He was a stretcher bearer at the time and insisted on going back to try and bring in some more wounded. He was wounded by a bullet but not very badly. The Germans at that time were only about 300yds off and we were very nearly surrounded. I was wounded just then and carried away. Ellwood was a fine chap and deserves every medal that can be given to him (he had been recommended for an award for previous bravery). We are trying to obtain further news for you and very much fear that this report will do little to relieve your anxiety.
Yours Faithfully
J H salt'
Alfred is remembered with honour on the cenotaph at St Andrews Church (where his Christian name is wrongly given as William) and on the Pozieres Memorial on the Somme.
(The Pozieres Memorial relates to the period of crisis in March and April 1918 when the Allied army was driven back by overwhelming numbers. The memorial commemorates 14,000 British casualties who have no known grave and who died on the Somme from 21st March to 7th August 1918)