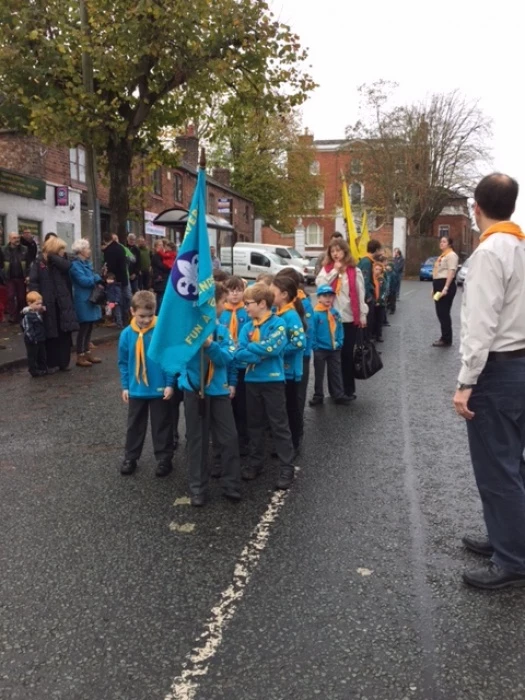 1st Tarvin Beavers, Cubs and Scouts line up to march in the Remembrance Day parade.
At the Cenotaph outside St Andrew's church, Ted Lush, Chair of the Parish Council, read a very moving poem to commemorate the 100th anniversary of the Battle of the Somme. Then, following the two minute silence, the vicar, Rev Adam Friend read out the names of the Tarvin men who are listed on the war memorial and the children laid crosses in memory of all those who have fallen in the two world wars and the more recent conflicts.
During the service which followed, Brownies, Beavers, Cubs and Scouts read poems which had been written by injured soldiers being treated for their wounds in the hospital at Dunham Massey during World War 1. The children also read the prayers and took the collection.
A large congregation packed into St Andrew's to mark this solemn occasion and pay tribute to those brave men and women who have given their lives for us in a more peaceful world and to ensure that they will never be forgotten.