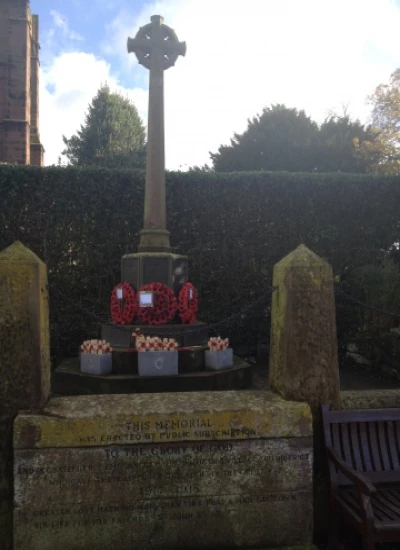 On Remembrance Sunday, 10th November, a large crowd gathered at the War Memorial to remember those individuals from the Tarvin area who gave their lives so that we could live. Wreathes were laid and crosses planted in a sombre act of remembrance held in beautiful autumn weather.
After the commemoration at the War Memorial there was a short service in the Church.
Next year it will be 100 years since the start of World War 1 and hopefully as many residents as possible will support that very special anniversary.