Miss Radcliffe (born 1907) lived in Tarvin for all of her long life, the majority of those years at Pool Bank. When she was in her 70's, Miss Radcliffe (Pictured right), was asked by Tarvin Civic Trust to give a talk on Old Tarvin. This took place in January 1981 and we have taken extracts from her reminiscences to share with you. We have put in "quotes" the actual record of her talk, and Tarvin History Group has provided all the other copy.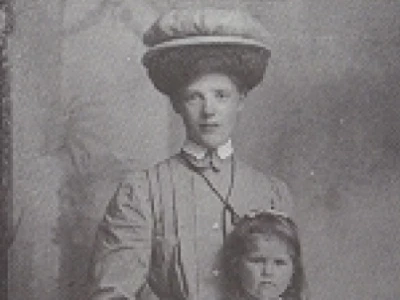 Mrs Radcliffe explains the good fortune in having her mother's diary and scrap-books to help her and said in her talk "My mother kept a scrap-book of cuttings and things so that anything relevant or interesting of old residents of Tarvin, their achievements and their careers and deaths- anything like that she cut out and put in the scrapbook."
"I had better begin where I began, at Tarvin Hall or the back of Tarvin Hall, The Lodge as it was called then. It was two houses- Tarvin Hall in front and The Lodge round the corner. There were nice big gates into the stable yard and then there was the drive gate, a large white gate going up the drive to the door with trees over it and there was a greenhouse where the vine grew."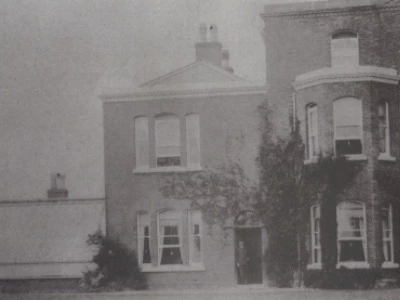 Her mother kept all her housekeeping accounts and Miss Radcliffe describes the laying of carpets at their new home."The total bill paid to Frisby Dyke's in Liverpool was £58 9s 3d for carpeting the whole house, including stairs and landing and the lino- I suppose some of the bedrooms were covered in lino and not carpets." This cost included the men travelling from Liverpool at 11/2d each.
"It was in 1906 that we came to Tarvin. I think it was the 1st of June. My parents had been over once or twice and they went to lunch with Mrs Alfred Hignett. They knew her because our cook's daughter was marrying Ted Hignett. They also knew John Lloyd."
She describes them visiting Tarvin."They came with old Jarvie in an open Landau from Chester. Of course there were no buses in those days, but I can just remember an old horse bus. I don't know if there was a regular service, but Mr Woodfin had a little 'bus some years later which was eventually taken over by Crosville."
The family had a strong Christian background and wanted to continue in Tarvin. In 1907 "my Father hired the Public Hall and preached there every night for a Mission" ( for a week) "Leading up to that, they had held prayer meetings at The Lodge. Alfred Reece, John Lloyd, Mr Langford and the Jacksons, were some who came."
"In 1911 we moved to Pool Bank (right) because we wanted a bigger place with more land. It was a 14 year lease at £180 per year rising to £220 after the first seven years- for 66 acres and the house, buildings, cottage and everything. In 1927 the owner wanted to sell so we bought the 73 acres, including the Real (where the Dairy was later situated) and the meadow, for £4,800!"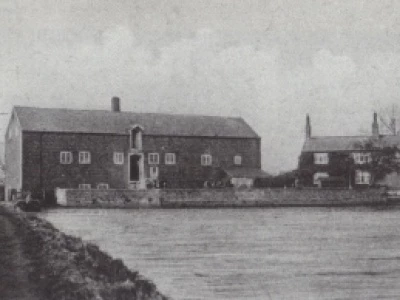 To be Continued.....
Ed:"Do you have your own reminiscences of Old Tarvin?"