This is the last article in the series based on Miss Radcliffe's memories of Tarvin in the 1900's, we hope you enjoyed all 7!
In this article Tarvin seems to have had drainage and sewerage problems for many years with complaints from all areas of the village. However in Miss Radcliffe's talk she talks of a report presented to the Parish Council when Mr Frank Woodward was Chairman.(1955-60).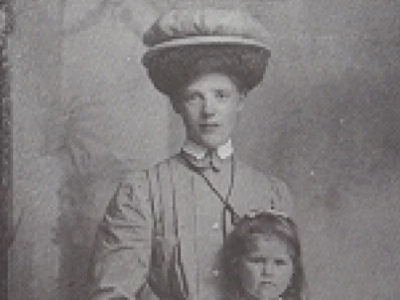 "A total of 162 houses are served only by earth closets and another 125 have septic tank drainage. Of the former number at least 20 houses have no means whatsoever of disposal and 12 of the houses with septic tanks situated within the village have an overflow from the septic tank into the street drain. In the same area at least 102 houses have earth closets which empty into the street drain and a large number of these have no arrangements for filtering the water before it enters the drain."
"Most of the villagers are resigned to the situation despite repeated assurances down the years to rectify it. They are not slow to express their feelings about it. Mrs. Wilson, the wife of the village constable said--it's disgusting. Another lady who declined to give her name described it as a shocking state of affairs. After so many years of broken promises."
I suppose we tend to take it all for granted now. Living by herself, she remarked, "she found it particularly difficult if she was ever ill in bed as she had no one to come in and look after her."
A small garden at the rear of her cottage was all the space she had in which to dispose of her waste. "Nurse Walker, the assistant district nurse from the village, viewed the situation from the respect of hygiene and summed it up as pretty awful!"
It is easy to see why village folk were keen to relocate to the newly built houses in Hockenhull Avenue.