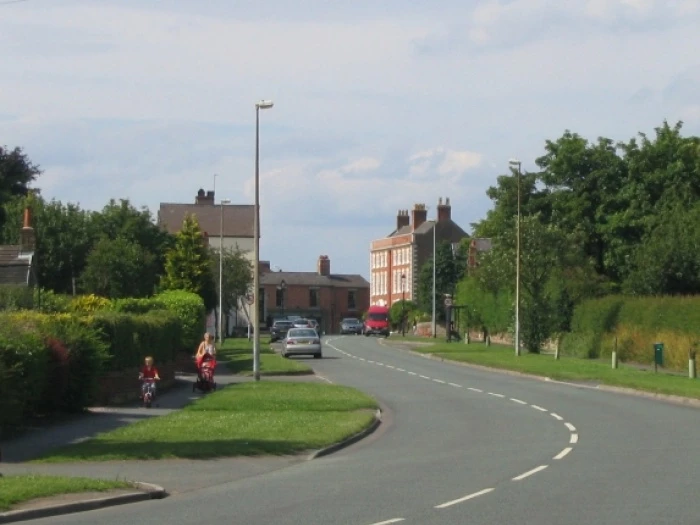 As expected our recent article entitled "Tarvin's Park and Ride System" provoked a number of comments on our Facebook page, whether it was with regards to this particular stretch of Tarporley Road, or, other "traffic issues" throughout the village.
We asked for your comments, for which we are grateful, and we will send them to the Parish Council as promised.
We have deleted the names, here are your comments:
A54 Manchester to Chester Road
"A54 would be massively improved by introduction of lights or roundabouts at either the bottom end of the High st or at Ashton Hayes junction (a horrible one). Quite simply it would then interrupt the flow of traffic Chester bound every few minutes aiding exit from Tarvin and crossing of the A54. All that without having to impact traffic speed 24x7. Just a thought."
Heath Drive/School
"Could the council look at the possibility of reducing the speed limit on Heath Drive. It amazes me how fast parents speed away from the school after dropping their children off with little regard for others. I am fully aware of the difficulties of trying to get to work on time or maintain a schedule where your children are involved but surely less haste could potentially mean the difference between life or death."
"Local councils can set their own speed limits in certain areas, and these must be clearly signed.
For example 20 mph zone in a built-up area near a school"
"They need to see how they park in Hockenhull Avenue when they drop their children off and pick up at 3.15, park on the corner at the top of the Avenue, it's just waiting for an accident to happen."
"In Australia (re school comment) near schools speed limit is reduced to 20kmh (12mph) 08.30-09.30 and 15.30-16.30. How hard would that be to implement. Just at the crucial times of coming/going."
Lower High St
"Yes and speeding down lower High Street too it's dangerous and there has been so many accidents down here. We have had one car written off whilst it was parked."
Ed:"Keep the comments coming in either using our Facebook Page, by email, or, by clicking on the Comments button below"