By Tarvin Webteam - 8th November 2014 6:00am
Good neighbours stop rogue traders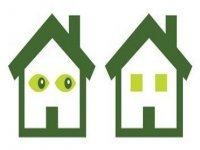 As part of National Consumer Week 2014 (3-7 November), residents in Cheshire West are being urged to look out for rogue doorstep traders preying on elderly and vulnerable neighbours.

With as many as 170,000 incidents of doorstep crime occurring nationally each year, the National Consumer Week 2014 'Good Neighbours Stop Rogue Traders' campaign focuses on preventing doorstep crime by encouraging neighbours, family, friends and carers to look out for those most at risk in their communities.

These rogue traders often cold call and offer to carry-out repairs which are poor quality, unnecessary and charged at extortionate prices, and sometimes they even drive the victim to a bank to withdraw money or threaten them.

While trading standards officers strive to track down and prosecute rogue traders, community intervention is the first step in preventing detriment caused by doorstep crime.

The 'Good Neighbours Stop Rogue Traders' campaign highlights the impact community-spirit and the goodness of neighbours, friends and relatives can have in making a safer place.

The detriment of doorstep crime reaches beyond financial loss. It can cause a person's mental health to deteriorate and in some cases, suffer physical harm. Neighbours, friends, relatives and carers can help stop this."
Signs an unwanted doorstep caller is visiting a neighbour:-
Rogue traders have been cold calling in the area
Building or maintenance works starts on your neighbour's house or garden unexpectedly:
Poor quality work is visible.
Your neighbour appears anxious or distressed
What you can do:

Ask your neighbour in private — in person or on the phone if things are ok
Note any vehicle registration numbers
Keep hold of any flyers that may have been received
Ask if the rogue trader has left any paperwork
Call Citizens Advice Consumer Service on 03454 040506 to report the matter
if the situation with the rogue trader becomes volatile call the Police

For more information on this or any consumer issue call Citizens Advice Consumer Service on 03454 040506
popular recent storiesAlso in the news