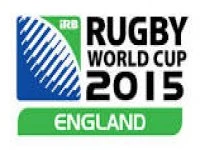 Action Fraud, together with the National Fraud Intelligence Bureau and the City of London Police, are working in partnership with Rugby World Cup 2015 organisers to disrupt those entities seeking to sell Rugby World Cup 2015 tickets without permission from the official provider.
We would like rugby fans and the general public to be aware that they should only purchase tickets from official sources and avoid being scammed.
Purchase tickets from an official source and avoid losing your money.
England Rugby 2015 Limited ("ER2015") is the organising committee of Rugby World Cup 2015, due to take place in England and Cardiff from 18 September 2015 until 31 October 2015. Rugby World Cup Limited ("RWCL") is the Tournament owner of Rugby World Cup 2015.
RWCL/ER2015 wants to ensure that the public is not misled, by unauthorised ticket sellers, into believing they have purchased genuine Rugby World Cup 2015 tickets.
Where can you buy official match tickets?
Tickets for the general public may only be purchased from ER2015 via official website at:
www.rugbyworldcup.com/hospitality.
To check whether a company or a certain website is an official Rugby World Cup 2015 channel, use the 'Official Checker' tool which is located at www.rugbyworldcup/buyofficial.
Can you buy official Rugby World Cup 2015 tickets, supporter tours or hospitality packages elsewhere, other than as outlined above?
Fans who purchase tickets and/or ticket-inclusive packages from unauthorised sellers run the risk of paying over the odds for a non-existent ticket, ending up disappointed by not getting to see the match they paid to see, and risk having their personal and credit card details stolen for use in other crimes.