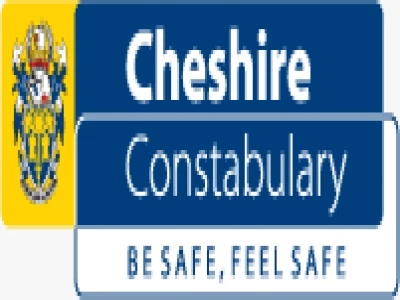 There have been two reports this week of items being offered for sale in suspicious circumstances. Whilst some traders operate legitimately from vehicles, which usually carry prominent company identification, if circumstances appear suspicious, then it is probably 'dodgy'. If you purchase items which you suspect to be stolen, then you commit an offence yourself! Please contact the police and provide full details if you are approached by anyone offering to sell property which appears 'dodgy'.
There have been further reports this week about dogs worrying sheep and biting people who try to protect their own dogs from attack. It is in most dogs nature to act aggressively towards other dogs under certain circumstances. Many dog owners will instinctively try to protect their dog if it is being attacked by another dog. Should your dog bite a person who intervenes in a 'dog fight', then your dog could be placed on the 'Dangerous Dog Register', or even have a court order placed on it for it to be destroyed. Please keep your dog under proper control at all times.
There have been further daytime burglaries or attempted burglaries this week, which follow the same pattern of daytime offences spread across the rural area. Offences have occurred in Cuddington, Bradley and Ebnal, both near Malpas and Backford. Please look out for your neighbours properties if you live in a rural location.
Kelsall Folk Festival has been taking place this weekend. There have been a number of thefts from tents belonging to people who have been camping over. If you attended the festival and saw anything suspicious please contact the police. Similarly, if you are offered an item for sale in circumstances which give you cause for suspicion, please contact the police as soon as possible so that we can identify and speak to the individual to verify their ownership of any property.
There has been one overnight theft from a stable in Alvanley this week and an overnight break into a yard in Oldcastle, near Malpas this week. Rural officers are paying extra attention to those areas which are typically being targeted. If you have any information about suspicious activity or where stolen tack may be disposed of, please contact the police.
Police periodically take calls about youths playing on the grounds of schools during the evening. Unless there are organised activities or specific permission has been given, then school grounds are private. Obviously, should damage be found to any equipment after youths have been playing there, then the automatic assumption will be that they were responsible. If you have children, please advise them that school grounds are NOT an appropriate place to play.
There have been a number of arrests again for drink driving, at all hours of the day, across the whole rural area. It has been a 50/50 split between male and female offenders. Officers are well aware that this is not just a 'pub closing time' offence and will stop vehicles at all times of the day. Thank you to those members of the public who have phoned up with information about possible drink drivers – a good proportion of your information has resulted in drunk drivers being taken off the roads.
Regards
Inspector Keith Curbishley