By Tarvin Webteam - 17th April 2014 6:00am
There was a good turn-out at the Community Centre last Friday (11th April ) for a presentation by Gavin Armstrong in aid of RNLI Lifeboats


Gavin's talk focused on the first part of an amazing boat trip across the Baltic (crewed by a number of Tarvin landlubbers ) and took place in 2013. The purpose of the trip was to take delivery of a new yacht and sail it to its temporary new winter home in Chichester although it quickly transpired that the real reason was for the new Captain and his crew to have a very nice holiday visiting deserted islands, the occasional beer, outside saunas, and, to improve their knowledge of late "Iron Curtain" architecture!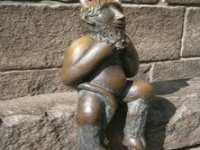 Starting off from Turku, the ancient capital of Finland, they sailed towards Aland, which comprises thousands of small islands and has political leanings towards Sweden, although they are officially part of Finland. Next step was a trip across the Baltic to Tallinn, capital of Estonia, and the start of a long sail down the western coastline of more former Soviet states, stopping in Latvia and Lithuania, staying in newly constructed ports that reflect the fact that their economies are emerging from their Soviet past yet still retaining some magnificent architecture.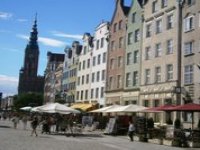 After by-passing at a suitable distance the current Soviet enclave of Kaliningrad, they berthed in Gdansk on the Polish coast. As a member of the Hanseatic League it retains some of its old buildings and the famous cathedral of St Mary dated 1343 side-by-side with evidence of its industrial past and present too.
The next stop was another German member of the Hanseatic League in Rostock followed by the final destination stop of Kiel, before crossing to the North Sea, and the homeward part of the journey and the subject of hopefully another talk!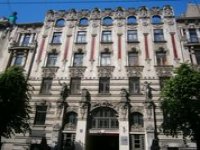 The evening also included a delicious buffet and wines, and was finished off with a raffle, all of which contributed to a great night out and most importantly the raising of over £600 for R.N.L.I Lifeboats — "well done" (Ed)
popular recent storiesAlso in the news