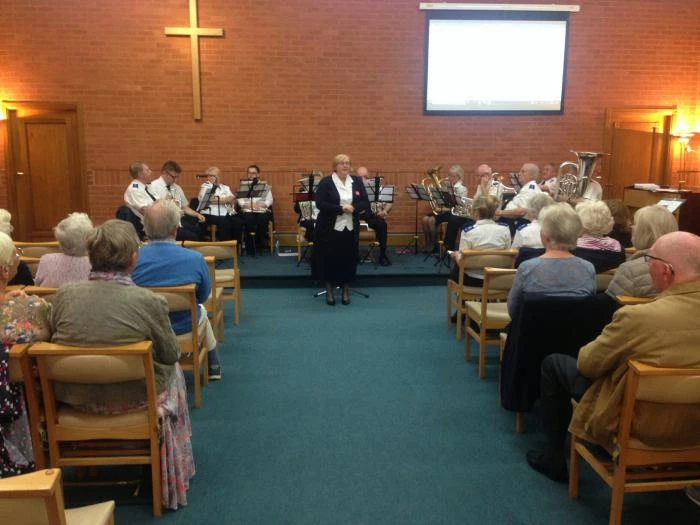 The visit of the Salvation Army Band to Tarvin Methodist Church proved to be a great success with an evening of music and song to a very high standard from a group of very talented and dedicated musicians. The programme included musical hits from the Beatles, Elvis Presley, musical shows as well as traditional devotional hymns.
We had solo performances from their pianist and euphonium player. Both very talented and a joy to listen to.
The performance was followed by refreshments with home made puddings and tea and coffee.
This very enjoyable evening was appreciated by all who attended and £174 was raised for the work of the Salvation Army.