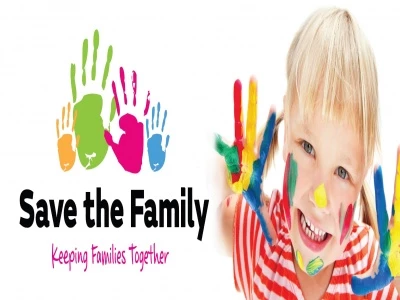 Save the Family is looking for volunteers for their residential centre for homeless families at their Cotton Edmunds site. You can join a dedicated team of friendly and helpful staff and volunteers and contribute massively to our work. From working in the office to the outdoors there are a range of positions and skill levels available including Play Assistant, Family Mentor, Gardeners, Drivers, Events and Community Champion, Database Coordinator, Grants Researcher and more. It's a perfect way to spend a few of hours, refresh a CV, meet new people and use your skills while helping others in need.
For more information about volunteer opportunities at Save the Family call 01244 409100, visit www.savethefamily.org.uk or follow us on Twitter and Facebook @SaveTheFamilyUK.
For over 40 years Save the Family has provided safe and supported accommodation, training and life skills. The families we support have lost everything and are fighting that last battle – to keep their children from being taken into care and remain independent. Save the Family offer a last chance to these families by providing temporary accommodation along with support and access to training to help get them back on their feet and contribute and benefit from living successfully back in the community. We believe in keeping families together, do you?