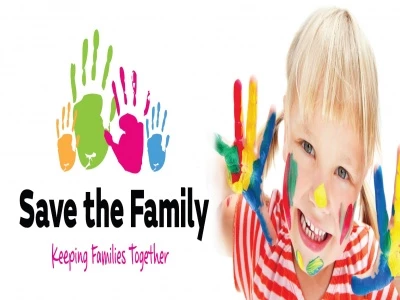 Did you know that just outside Tarvin at Cotton Edmunds there is a very special place that provides residential accommodation and support for families that are homeless (or at risk of becoming homeless) and who have multiple and complex needs?
Save the Family have a multi-purpose facility which includes:
32 self contained residential units
A community and sports hall
Training Facilities including a kitchen and a workshop
A Childrens cemtre
A sensory Room
Gardens
The volunteers at Save the Family need all the help that we can give them so if you have any of the following items they would love you to get in touch...
Teenagers Clothers
Baby Wipes
Size 5 and 6 Nappies
Toiletries for all ages (including adults)
And if you are clearing out the attic? or downsizing? or you have unwanted items that are still fit for purpose? The team would love to hear from you! Call the Facilities Department on 01244 333802 or e-mail info@savethefamily.uk.com.
The charity's next two fundraising events are:
17th March 2019 11am – 4pm Health & Beauty Expo at Chester Racecourse – go to the website for more information http://www.savethefamily.org.uk/
19th May 2019 ABLE RUNNERS/WALKERS NEEDED!! Chester Half Marathon on 19th May 19.
A great way to get fit and support homelessness. Save the Family supports local families who have lost their home and are at risk of losing their children. A great team building exercise or a personal challenge!
TO BOOK YOUR PLACE: Call Suzanne Woods on 01244333809 or email Suzanne.woods@savethefamily.uk.com
(Refundable deposit of £35 and requested target of £200).
If you are able to help then please do get in touch with the team!