By Editor Tarvinwebteam - 23rd January 2014 6:00am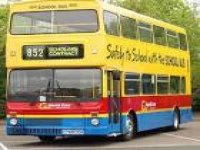 When I was working and we had to communicate a new policy, part of the package was a Q & A to anticipate likely questions, think through carefully the answers and then publish with the communication. Very late in the day CWaC have now done this after having had feedback. These have been just received and the link to them is available in the other school transport article article published today.
If you had any concerns over this intended policy change then do read the Q & A. In stark detail it spells out the impact of the proposed changes in response to several questions- many of which will be relevant to Tarvin residents.
Reading through the Q&A a couple of times the complexity of the implementation and the minute attention to detail to arrive at the "answer" is amazing to me for a policy that in Tarvin's situation is unlikely to result in any significant saving. Evidently it matters exactly where you live in Tarvin to see if its Tarporley or Christleton.
I can see challenges coming thick and fast.
A "one-size fits all" policy for CWaC does not work here and to accept that this policy will cause divisions within some families for little financial gain to CWaC or potentially significant financial cost to the parent(s) will be unacceptable for many.
The phrase "If transport is one of your main considerations" crops up several times.
I think it will be if costs/child of £600 are being quoted!
Little time left to make your point to your Councillors
popular recent storiesAlso in the news