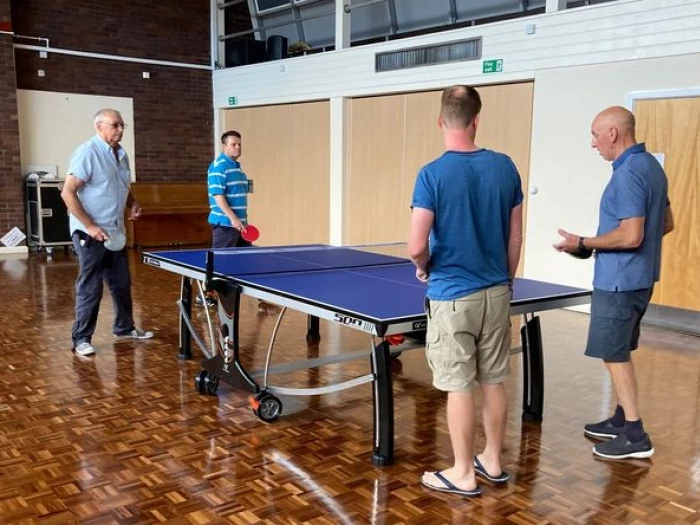 The Community Centre will be open again today from 11.00 am for anyone who would like to have a go at Table Tennis. The two new tables will be set up in the main Hall and balls and bats will be provided.

It is hoped that sufficient people will want to take part and establish a Table Tennis Club that will meet weekly. This could meet on regularly on a Friday, though there are some other possible times during the week that can be made available.
It is envisaged that the club will be for adults. However,
during the holidays there may be younger people who would want to have a go and
they are welcome if they are accompanied by an adult.
These trial sessions are free of charge.