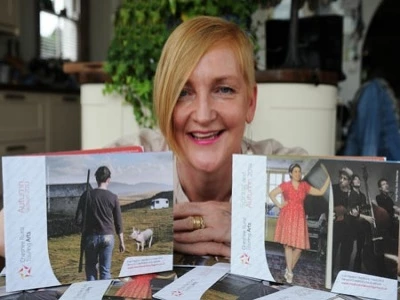 The Community Centre was delighted to hear that Cheshire Rural Touring Arts had been successful in their bid for Arts Council Funding for the three years starting in 2016.
In partnership with its Lancashire sister scheme Spot On Lancashire, a total grant of £262,194 has been given to them to continue to bring theatre, music and comedy to rural venues. The two schemes share a number of resources, helping to reduces costs and make the money go further.
Cheshire Rural Touring Arts also receive support from both Cheshire West and Chester, and, Cheshire East Councils.
Between them the two organisations perform to audiences of over 4,500 people and 130 individual promoters are involved and 46 different companies and bands are booked each year to bring excellence to rural areas. Many of the companies are new and creative, so that rural arts are often at the forefront of theatrical development.
The Community Centre is proud to be one of those promoters and intends to remain so in the foreseeable future.
Sue Hardacre, who has assumed the role of promoter on behalf of the Committee says "We are delighted with the news. We intend to take at least 3 shows a year and to look especially at bringing children's theatre to the village. In this age of digital entertainment I think it is essential that children realise that being creative and entertaining is something that real people do in real time. The more support we get then the more shows we may be able to take, both at the subsidised and unsubsidised rates".
The next two shows are 'Whatever the Weather' on Sat November 8th and 'The Snow Queen' on Saturday December 6th.