Today (28th October) Tesla has begun a seismic survey of farmland adjacent to the A54 at Holme Street between the New Village restaurant and the roundabout. The survey is part of a mapping exercise in Tarvin which is looking for oil deposits.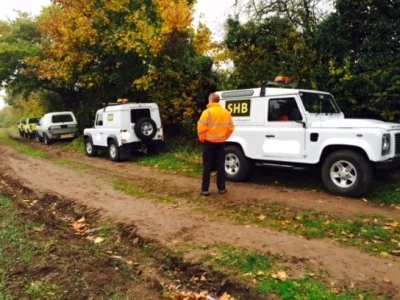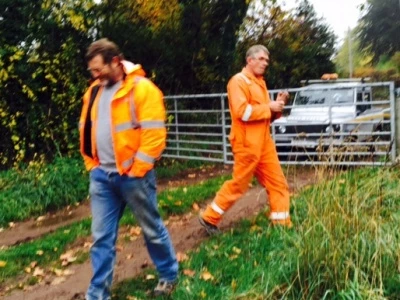 In the photographs you can see some of the many vehicles which arrived early this morning complete with workforce. A spokesman from the company was able to tell me that Tarvin is not one of the areas of central interest to Tesla but is being included in their seismic mapping of the area.
If you would like more information, the contact number for Tesla is 07900603577
Ed: "Those of you that attended Monday's (26th Oct) Parish Council Meeting will be aware that a large number of people including Tarvin residents were present and were able to question representatives from Tesla (Surveyors) and iGas (Licence holders) in the Open Session at the start of the meeting. Their responses will be provided via the Parish Council in due course. In the meantime this article should highlight the fact that farmland around Tarvin is being surveyed as park of the search for areas suitable for unconventional gas and oil extraction commonly known a "fracking"."
For more information CW&C has formed an Unconventional Gas and Oil Extraction Working Group who's final report was published in September 2015 and is available to download here