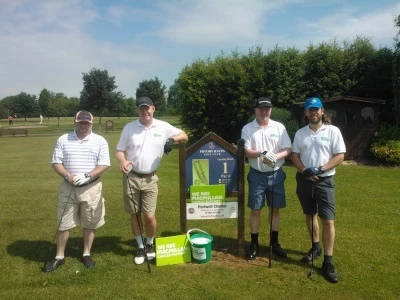 Members of Pryors Hayes Golf Club were shocked to hear at lunchtime on Saturday that Martin Redrup Developments Limited, the operator of the club and other businesses, has placed the business into administration. Members were informed that Onecall Hospitality Management Limited had been engaged by the administrators to manage the day to day affairs and business of the golf club. Mr Shaw of Onecall Hospitality said " Pryors Hayes golf Club remains a profitable enterprise and it is the intention of the Administrators to proactively manage the club through to sale as a going concern."
Members were told that the golf course will continue to be maintained to the present standard and there is unlikely to be any changes which could viewed as detrimental to the standards of service or facilities currently enjoyed by members. Both staff and members were delighted to hear that in order to achieve these two objectives current staffing level would be maintained.
Mr. Shaw assured members that "present subscriptions and terms of membership, including the Gold Card Scheme, will be honoured and there is no intention to raise membership fees when payment becomes due for next season."
The Administrators have promised to meet with members within the next two weeks to provide further clarification and to answer any questions or concerns from the membership. Whatever the members then learn about the misfortune that has befallen Martin Redrup Developments, it must be remembered that the success and prestige that Pryors Hayes Golf Club now enjoys has been the result of the hard work and efforts of Martin and Sally over the last twelve years.