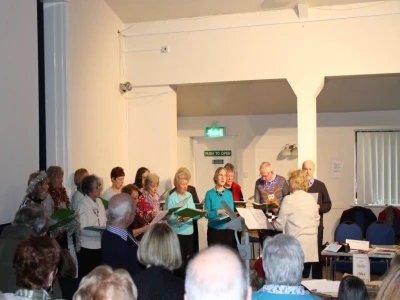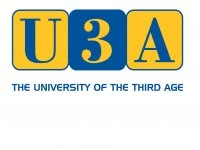 The Tarporley and District U3A held a free Showcase Event on Thursday 4th December in the Tarporley Community Centre Hall from 10am until noon. It was advertised extensively to encourage non-members to come and learn about what we do. It was also an opportunity for present members to see what other interest groups are doing and enjoy some social time together.
Our 15 interest groups each had a table set up with displays and members of the group manned them for the session. A PowerPoint, outlining our ethos and giving lots of information was playing on the stage with the musical entertainment provided by Jean on the keyboard.
Free, tasty Italian style nibbles supplied by The Crown (ETC) in the village along with non-alcoholic punch, tea and coffee were served by U3A members.
Over 250 people attended and we registered 49 new members at the event. Members took the opportunity to suggest new groups. Halfway through the session our Singing for Fun group entertained the crowds with 3 songs, the first of which had been penned in celebration of our U3A. There was a lovely buzz throughout the 2-hour event and, as one email said, "it was thrumming".
All in all it was a really informative, friendly, social and fun event for prospective, present and new members.