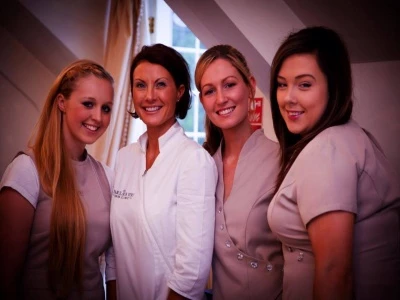 The Sky's The Limit
The team at Tarporley-based skin clinic The Fabulous You Skin Clinic don't restrict their efforts to pampering and skincare treatments alone, but undertake regular fundraising for local charities too. While usually the team enjoy raising money at relaxing social events, on this occasion they've decided to go a step further. A whole lot further, right out of a plane at 10,000 feet in fact, when they skydive to raise funds for Tarporley War Memorial Hospital.
Clinic owner Leisa Roberts says: "We know we're so blessed to be fit and healthy and to spend our days in the beautiful surroundings of Willington Hall Hotel, so decided that stepping right out of our comfort zone would be good for us, as well as helping raise vital funds for the Hospital. It's a fantastic place, and serves a wide community – members of which are also our customers, friends and family".
"People often think that those of us who work in the beauty industry are a little shallow, or simply 'girly girls', well – we're not, and hopefully this will help prove that!"
The team from Fabulous You will be skydiving on 21st March, if you want to support their efforts, call 01829 759 332 or visit www.tarporleyhospital.co.uk
Tarporley War Memorial Hospital is such an amazing local facility that relies so heavily on funding to keep it open.
We're aiming to raise £1000 and readers can donate by visiting www.tarporleyhospital.co.uk and clicking on charity skydive