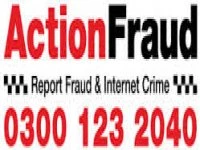 The National Fraud Intelligence Bureau (NFIB) has recently received an influx of reports that fraudsters are targeting the public, via social media, in relation to football tickets.
Fraudsters are posting pictures or statuses online telling members of the public to contact them via Direct Message for football tickets. This then leads to a mobile messaging conversation. During the conversation, bank details are provided by the suspect so that the tickets can be purchased.
After the victim has paid for the ticket the fraudster blocks them to stop further conversation, leaving victims without the tickets and out of pocket.
Protect yourself:
Check the security of the website and validity of the post
Avoid taking the conversation offline to private messages
When purchasing any products over the internet always try to make the payment via PayPal or a credit card where you have some sort of payment cover