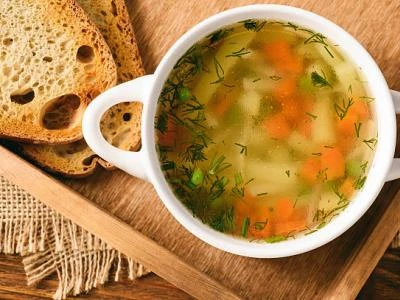 For a good many years now, the folk at Tarvin Methodist Church have been running Soup Lunch sessions at 12.30pm on the second and fourth Thursday of each of the winter months. Open to anyone and everyone, the lunches involve a choice between two tasty home-made soups (and 'seconds' often enable folk to taste both!), with fresh crusty bread, pate and cheese, followed by cups of tea or coffee. No charge is made for the meal, although donations are requested and are shared at the year-end between three chosen charities: Compassion, the Hospice of the Good Shepherd and Tarporley Cottage Hospital. Last year, the total of the donations amounted to almost £700.
Looking forward to a good feed is one excellent reason for coming along. However, an even better reason is for the excellent company and conversation to be found at the Chapel on those Thursdays. It is a time to renew old acquaintances and make new friends, while enjoying an excellent lunch. Why not come along and try it for yourself?
Remember:- 12.30pm on the 2nd & 4th Thursdays of each month during the winter. Our 'winter' begins on Thursday 12th September!