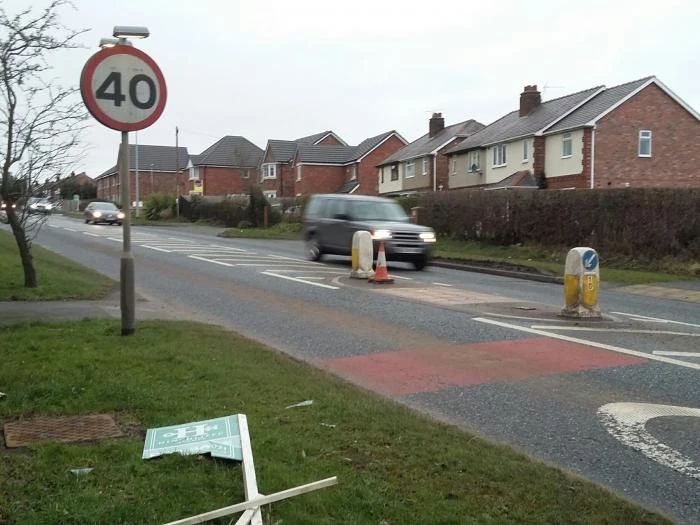 The Parish Council has failed with its latest attempt to get the 40mph speed limit extended in the direction of Kelsall. A new Assessment by Highways and supported by the Police recommended no change.
Highways have, however, agreed to the Parish Council's request for an additional island across the road which will be positioned further into the 40mph zone. This should generally be a safer place for residents to cross as it will be further into the 40mph zone rather than at the point the speed limit changed from 50 to 40. The crossing will be funded by the Parish Council and not Highways but the Council believes that the crossing will improve the safety of those needing to cross the road.
Work on the island will begin soon as it needs to be in place before Highways carry out surface dressing work on the A54 which is scheduled for May this year.
The Parish Council is aware that the existing crossing by the Co-op is used by a wheelchair user(s). If you are a wheelchair user who crosses the road on a frequent basis it would be helpful if you could contact the Clerk for a discussion on your use of the existing crossing (Tel 01829 741075 or E-Mail Clerk@tarvinparishcouncil.org.uk).