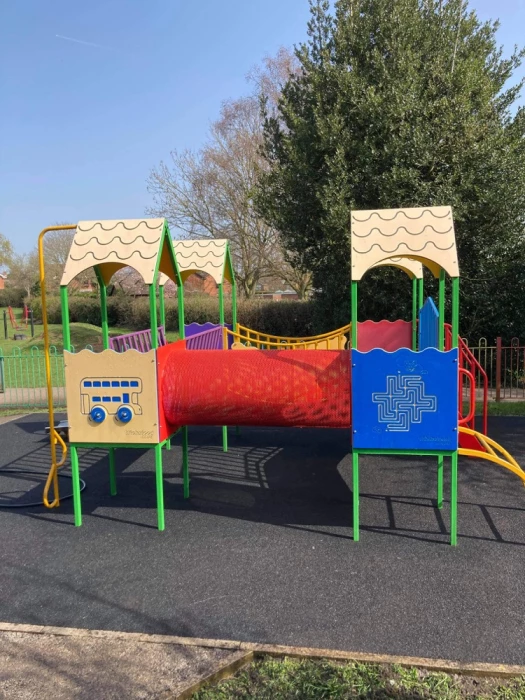 It's not just TarvinOnline that has a fresh new look. The Parish Council decided that it was time to give this much-used resource a bit of a spring clean.
Tarvin business: A and C Exterior Cleaning were asked to give the younger children's play area a much-needed makeover. They used power washers over a two day period to spruce up the tarmac and equipment. I think we can all agree, it looks absolutely great.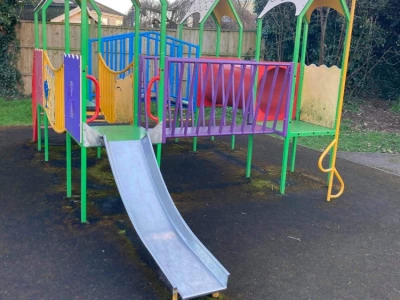 This was the play castle before it was cleaned.
Doesn't the swing area look great?