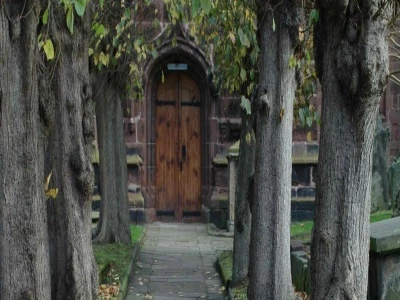 We have been streaming our service live at 10.30am on a Sunday morning, and as St Andrew's and St Peter's remain closed as buildings this continues, so if you can please join us. The services are streamed though our FaceBook page at: https://www.facebook.com/Tarvin-Parish-133829400000072/ or you can access this through a link on our web page www.tarvinparish.co.uk. If you like our FaceBook page you will automatically get updates of our services in you News Feed. We also load these services to our YouTube channel available at: https://www.youtube.com/channel/UCThRXPAeCh42c61vATgwKHw also available through our web page, this may take a day or two to be uploaded.
We have been streaming services and this is something new to many of us if not all of us. If you would like to message a prayer to be placed on our pray tree either use the FaceBook page or email me on tarvinpairsh@gmai.com.
This week we think about the celebrations that took place 75 years ago on VE day, in light of this I will be holding a two minute live stream of silence at the War Memorial in Tarvin. There will be a short service before this at 10.45am. All this will be on Friday 8th May. I encourage you to follow the Stay At Home VE day Party, if you would like to. Which includes a Picnic, listening to the broadcast from Churchill at 3pm and also the Queens broadcast at 9pm followed by a nationwide sing a long.
This Sunday 10th of May please join us for Messy Church at 9.30am, where we here the story of Noah and the Ark, to join if you will need a paper plate or a large circle cut out of white paper, some rainbow colours, either a brown coloured crayon or pen, or some brown paper. Also at 10.30am our Sunday Service will be streamed with the them of 'Listening and Helping'.