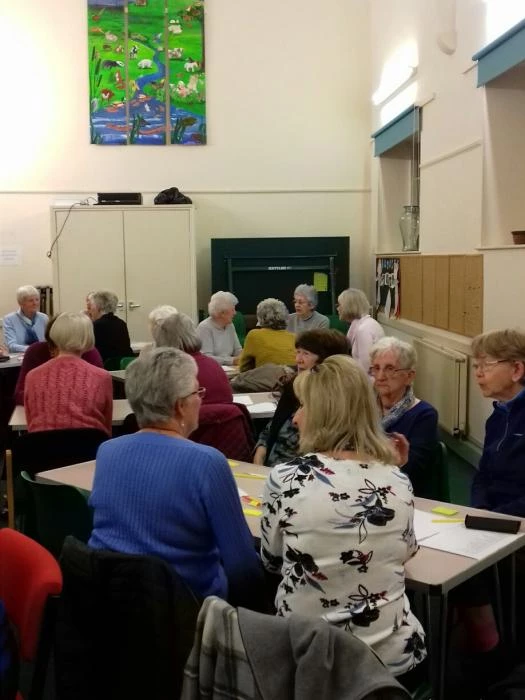 At our April meeting Jennifer Jackson gave a very interesting and inside view of the Chester Mystery Play productions. As a former actor in the plays and now a member of the organising team, she was able to give a full and varied take on each of the productions since the 1950's.
Her power point presentation supported by lists of past Production, Musical and Set Directors helped us to understand the vast amount of work required. We are all looking forward to this year's performances which begin on the 27th June through until 14th July.
All are welcome to our next meeting which will be a social evening on Wednesday 2nd May.