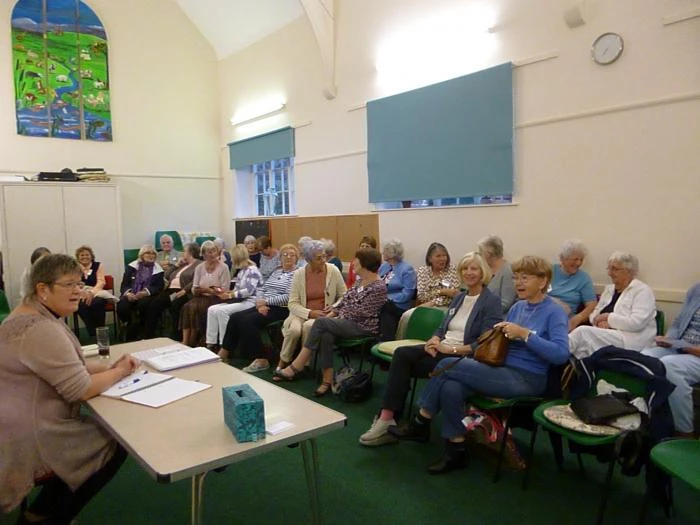 At our September meeting we were fortunate to have as our speaker Steven Hildreth, a local, multi talented resident who has had a very interesting career in the law and lecturing in that subject. Before his retirement he acted as an Immigration Judge and It was this part of his career that was the subject of his most enjoyable and eye opening talk.
Following this part of his career he became ordained in the Anglican Church so is known to many as the Rev Steven Hildreth. A very entertaining and informative evening enjoyed by everyone who attended.
Special attention was also given to the excellent tea and cakes provided by the committee since it was also our very short AGM.
Our next meeting will be Wednesday October 3rd at 7.30 in the Parish Room when we will be making hearts in the design of those made by soldiers in WW1 to send home to their loved ones. They will be used as part of the decorations to mark the end of WW1 100 yrs ago.
We offer a warm welcome to anyone who would like to be with us on that evening.