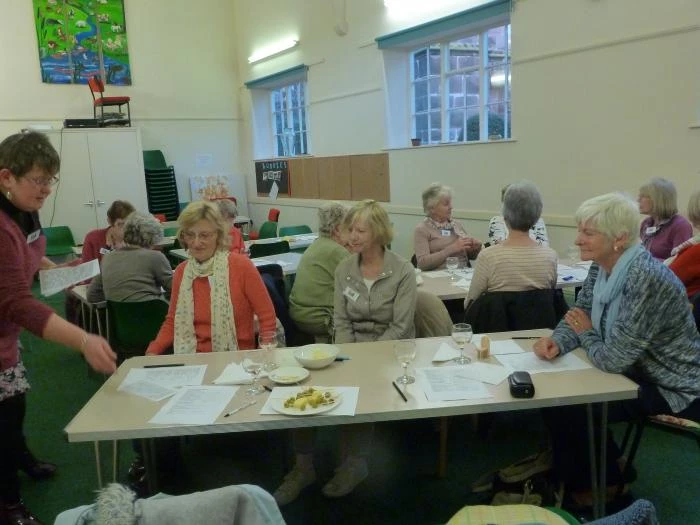 Our meeting for the month of May was an evening of fun, food and friendship, enjoyed by all who attended. From a quiz on Cheshire, to many table games with a story requiring audience participation whilst enjoying a glass of wine and various savouries, lead to a very sociable and entertaining evening.
Our next meeting will be on Wednesday June 6th in the Parish Rooms at 7.30 when our speaker will be Mr Charles Hardy of Tarporley Chocolates. This promises to be a very interesting evening with perhaps a few surprises.
You do not have to belong to St Andrews church or a faith group to join us at our meetings. All are welcome and for only £2 a relaxed and social evening with tea and coffee and good company is waiting for you.