Warnings are appearing that this winter the flu virus could become a serious problem for thousands of people and increase pressure on an already under-strain NHS towards breaking point.
The warnings are based on the winter just experienced in Australia and New Zealand which can give a reasonable indication of what to expect in the UK during our winter season.
More information is available on our web site www.ianlittlerpharmacy.co.uk and NHSCHOICES.
Every one over the age of 65 and pregnant women over 18 as well as certain other groups are eligible for a free NHS flu jab.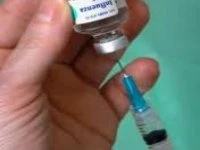 You can get a flu jab from your GP or drop in to see us at the pharmacy in Tarvin, The Cobbles 28-30 High Street Tarvin