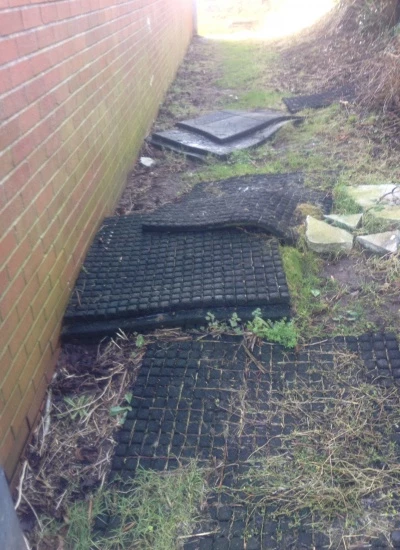 The Parish Council is hoping that there is somebody in the Parish who would welcome the chance to make off with some of their property – all free of charge. Interested? Read on.
Some time ago, when the children's play area was renovated, 8 rubber mats that had been used to 'cushion' falls were removed. In time honoured fashion they were put to one side 'just in case'. Well time has passed and the time has come to get rid of them.
The mats are one metre square, heavy rubber with a waffled, chequered appearance on one side. They are still in good condition, though rather dirty and mud-splattered. They could still be used under any garden play equipment quite adequately. If you can use them, or know anybody who could, then please take them. There is no need to let the Parish Council know, just remove them at your convenience.
The mats are on the King George V Playing Field between the Scout hut and the hedge.
It's not often the Parish Council gives anything away, so this could be the chance of a lifetime!