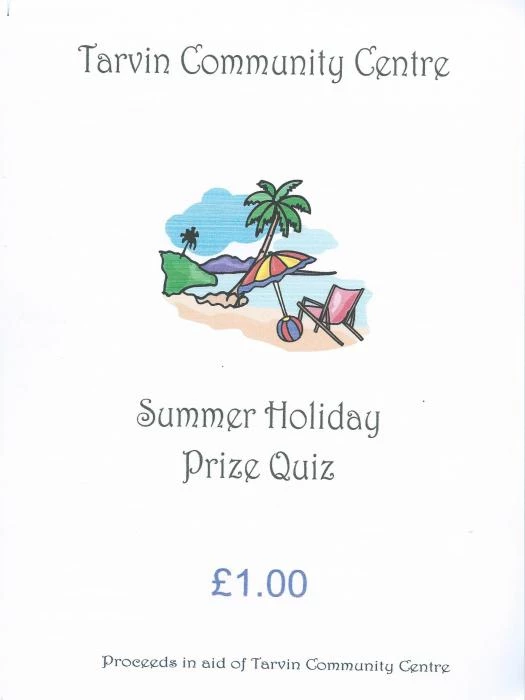 The quiz papers have now been marked and the results can now be declared.
There was no outright winner but three entrants came in first place with 97 points, out of 100 . They are:
Anne Wallace of Tarvin,
Paul Davis of Tarvin
Steve Parker of Tarvin
Runners up on 96 points out of 100 were
Alan Moore of Chester
Sylvia Wood of Tarporley
Prizes will be on their way to the lucky winners
The questions which stumped most entrants, but not all, were :
Battle or pram blanket – OTTERBURN
Advised not to purchase ticket for this trip" – DON'T PAY THE FERRYMAN by Chris de Burgh
Monty's little flower – PETITE FLEUR by Monty Sunshine of Chris Barber's Jazz Band
I wish to escape – I WANT TO BREAK FREE by Queen or PLEASE RELEASE ME by Engelbert Humperdinck
Thanks to all the 247 entrants for purchasing a quiz sheet. After printing costs and prizes just over £200 was raised for the Community Centre. All the answers will be published online, or you can see then in the Community Centre on the noticeboard.
Having enjoyed this quiz I hope that many will be inspired to form a team and take part in the Village Quiz to be held on Jan 11th and 18th 2019