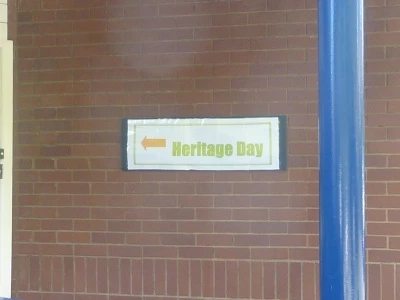 Tarporley Memorial Hospital's Heritage Day enjoyed the added bonus of some fine autumn sunshine for the visitors to the exhibitions. Donations on the day raised £368.

The sign at the entrance was direct and functional but the welcome inside was as warm as the sunshine outside.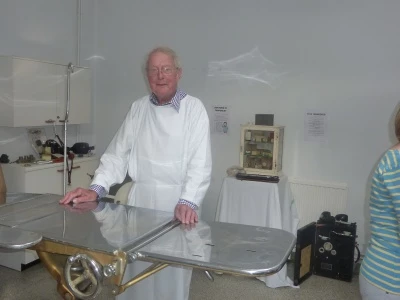 Dr Campbell demonstrating a 1920s operating table that was actually used by his father for operations at Tarporley Hospital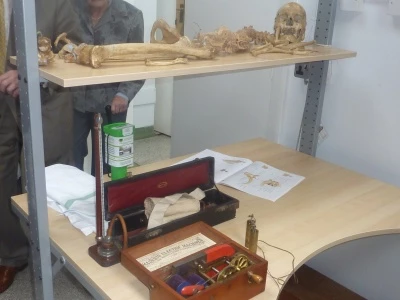 In the foreground is an early electro shock machine for people with a nervous disposition,while looking on is a skeleton that we were assured was not of a past hospital patient!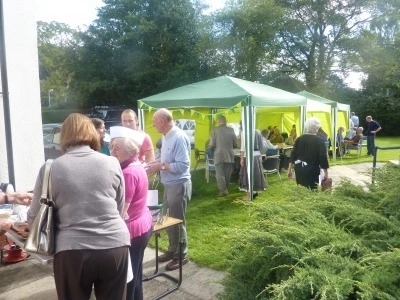 Visitors enjoying tea and cake in the sunshine of the Hospital garden.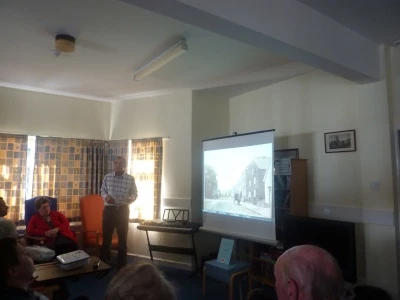 A talk, with accompanying slides, on the history of Portal Red Cross Auxiliary First World War Hosptial and the early years of Tarporly Memorial Hosptial by local historian, Maurice Hunt